Newsletter
---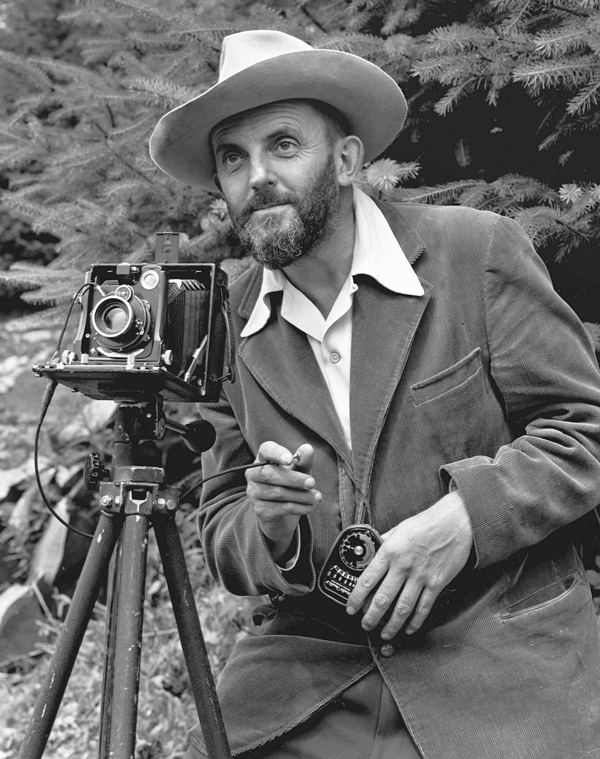 "A true photograph need not be explained, nor can it be contained in words" – Ansel Adams

his book, possibly the most famous of modern photographic works on the West was a collaboration between the young photographer, Ansel Adams, and one of the most evocative writers on the Southwest, Mary Austin. An elegant design by the Grabhorn Press provides a counterpoint to Adams' photographs of the adobe Pueblo. The book distilled the romance and naturalism that many Americans found in the Indian pueblos of New Mexico, and defined the style that was to make Adams the most popular of photographers of the American West. "It was at Taos and Santa Fe that Ansel Adams first saw the Southwest. The time was the spring of 1927. His visit resulted in a Grabhorn Press book now of legendary rarity. It includes Ansel Adams' photographs and Mary Austin's essay on Taos Pueblo. Genius has never been more happily wed. Nowhere else did she write prose of such precise and poetical authority. Their Taos Pueblo is a true and beautiful book by two consummate artists", as described by Lawrence Clark Powell's essay in Ansel Adams: Photographs of the Southwest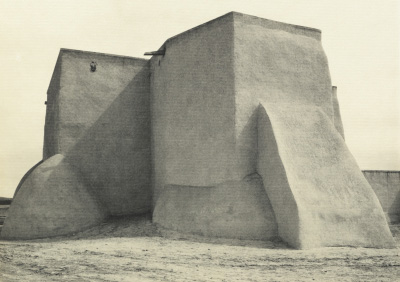 Plate XII - Church at Ranchos de Taos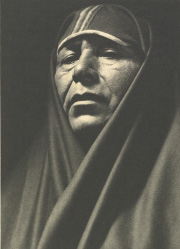 Plate III - A Man of Taos
"When Taos Pueblo, his first book, was published in 1930, Ansel Adams was just 28… Adams had only recently put aside a nascent career as a concert pianist to pursue photography full time, but he still wasn't sure he could make a go of it when he took up the Taos project in collaboration with Mary Austin, a popular novelist and nature writer based in Santa Fe… The twelve photos in Taos Pueblo--each an original print on silver bromide paper prepared especially for the book by Adam's San Francisco custom-paper supplier, William Dassonville--include several formal portraits reminiscent of Edward Curtis and nearly circumscribed, almost intimate landscapes that are a far cry from the inflated magnificence associated with Adam's later work… The book's solid success at the height of the Depression (all 108 copies sold over two years at $75 each) encouraged Adams to continue in his course as a photographer of the American landscape."-- The Book of 101 Books: Seminal Photographic Books of the Twentieth Century / Edited by Andrew Roth. New York : PPP Editions in association with Ruth Horowitz, 2001.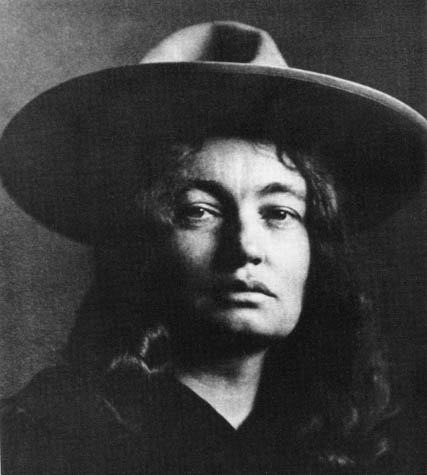 1900 photograph of novelist and nature writer Mary Austin
In 1977, the Boston New York Graphic Society produced a reprint of Taos Pueblo in a limited edition of 950 in blind-stamped quarter leather and cloth with sheet-photogravure reproductions of the twelve images. In the Afterword, Weston Naef of the Metropolitan Museum of Art comments "With Taos Pueblo we see a commitment to light and form as the essential building blocks of a picture. Every exposure was made in the most brilliant sunshine which in turn created deep shadows. Sunlight and shadow are at the same time the photographer's friend and foe. Neither films nor papers can record the two extremes of bright sun and deep shadow equally well, and an unhappy tonal compromise is often the result. Rich shadow detail is here realized simultaneously with delicate highlights in a way that proves Adams's native sense for the toughest technical problems of the medium, and how to solve them".
Click here to view the remaining plates and some relevant pages.
---
The Two Red Roses Foundation's furniture catalog So Various Are The Forms It Assumes, Arts and Crafts Furniture From The Collection of the Two Red Roses Foundation is now available for sale. This is the second in a series of seven catalogues devoted to the TRRF's collection of Arts and Crafts objects. After nearly four years in the making this furniture catalog is a combined effort of noted author David Cathers, generally regarded as the foremost authority on Gustav Stickley and Mission furniture in the US, Susan Montgomery, Alex Vertikoff, renowned photographer whose images of Arts and Crafts homes and interiors have appeared in books and magazines dedicated to the period, and Marquand Books a recognized leader in the production of museum art manuscripts and catalogs. The manuscript retails for $60 and is available exclusively from eBay and from our website.
---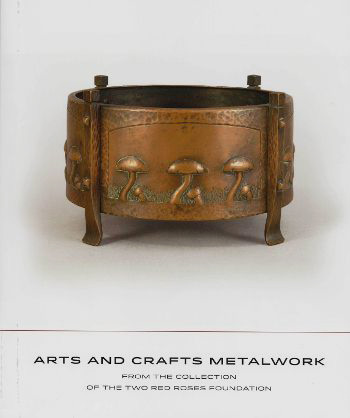 For information on other publications by TRRF including Arts and Crafts Metalwork from the Collection of the Two Red Roses Foundation, by David Cathers and Jonathan Clancy, The Aloha Boathouse and Iris Bathroom, by Susan Montgomery please visit our Book Store You may also browse through the selection of used Arts and Crafts books by clicking here.
We do not process credit card payments. You may utilize Paypal, who will process your credit card payment even if you do not have a Paypal account, or simply mail a check to our address and, upon its receipt, we will ship your purchase promptly.