New Record for Newcomb Potter
November, 2006
---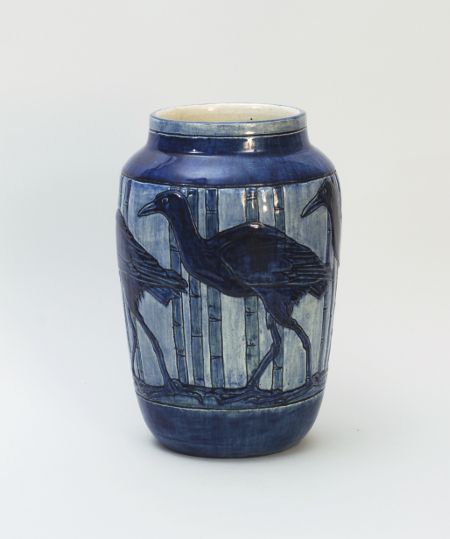 New Orleans, LA -- A monumental high-glaze blue and white Newcomb pottery vase, 12½" tall, decorated in 1902 by Marie de Hoa LeBlanc (1874-1954), sold for a record $108,400 (includes buyer's premium) at a New Orleans Auction Galleries sale, held November 18 and 19, 2006.
The buyer was New York City dealer Robert Kaplan, partner in Cathers & Dembrowsky. Kaplan flew down to New Orleans to buy it.
The cobalt blue and white vase is decorated with incised gallinules (some species also called pukeko or purple gallinules or swamp hens) in a grove of bamboo. The consignor had purchased it from a Missouri dealer in 1971.
© 2006 by Maine Antique Digest